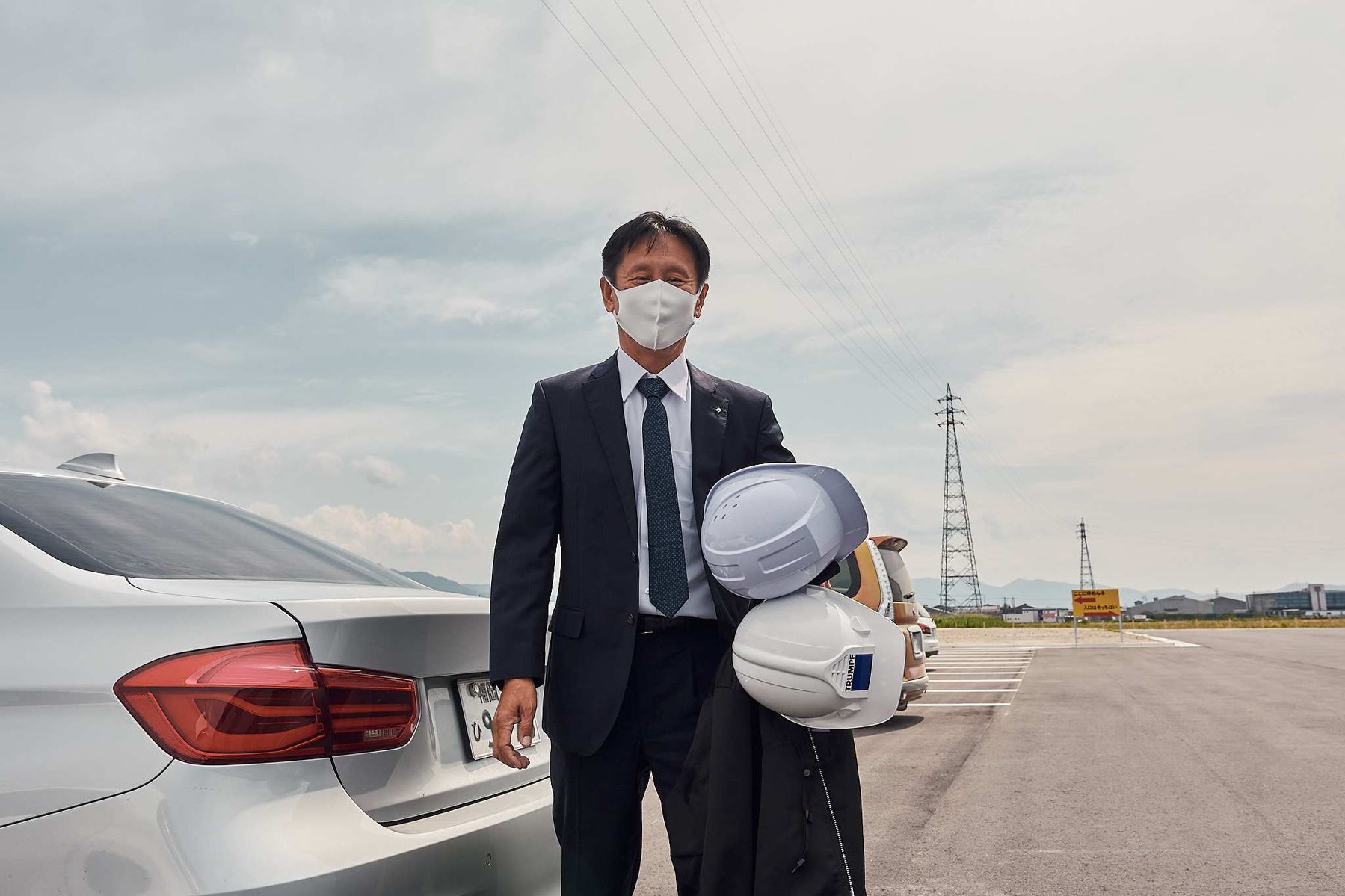 The TRUMPF Group is a German company specialising in industrial machine manufacturing and software solutions and operates in every major market worldwide. Each year they release an annual report with this year's titled In the Field. In each market they have dedicated sales representatives and service technicians who serve as the face of the TRUMPF Group, travelling across regions and interacting with customers to meet their needs. They aimed to dedicate a section of the 2020/2021 annual report to these workers.
I was contacted by the Fotogloria agency on behalf of the TRUMPF Group to document a key sales representative in the Kyushu region. He had seen my corporate reportage portfolio and ascertained I was the right fit for the assignment. Shortly after, I was able to get in touch with Takefumi Hori, who was friendly and talkative, and who I would be shadowing to capture the necessary images. Together we travelled to Ukiha, Fukuoka to document him working with a client and I created the photos during that time, from the moment we met to when we parted ways.
The project that caught the agency's attention was my corporate and industrial photography for Jamaica Pre-Mix, as they liked the style of imagery. Using that as a base, I decided to approach this assignment from a more photojournalistic perspective, using only natural light (as opposed to using speedlights for the Pre-Mix project). I asked Hori to go about his day naturally so that the captured images would be as organic as possible. Fortunately, he also had great camera awareness, and in carrying out his duties would position himself accordingly. With experience comes the development of your own photographic style, so even though the method was different I was still able to achieve what the client had in mind based on my previous work.
Working with Hori, Fotogloria, and the TRUMPF Group was a pleasant experience that was capped off with a selection of great images!
You can find the full gallery here!